Spelman College: The Metacognitive Study
April 17, 2019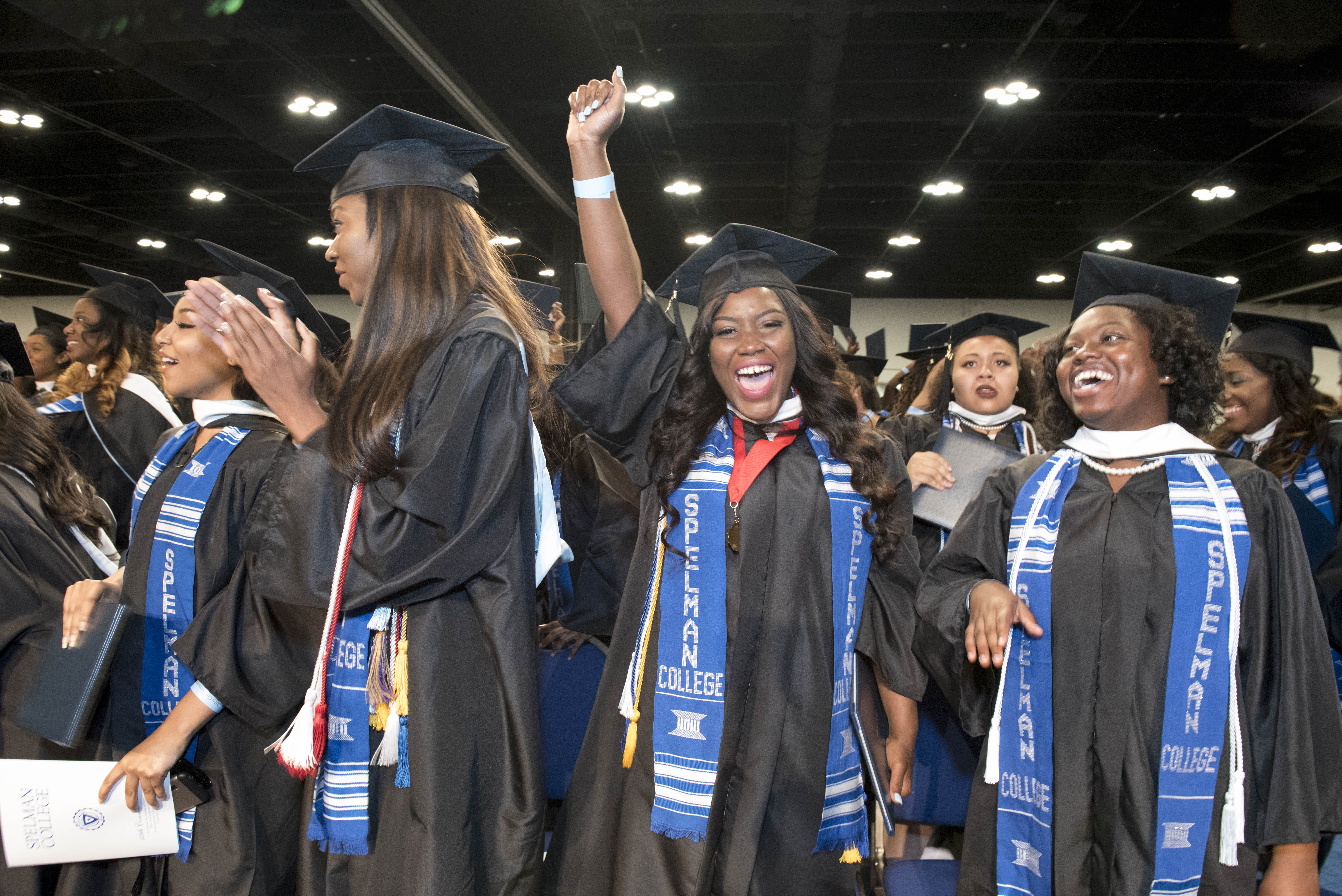 Photo courtesy of Spelman College via UNCF: https://www.uncf.org/member-colleges/spelman-college
With research and data-informed strategies, Spelman College looks deeply at the identity, cultural background, and learning strengths of its students. They deliberately dig into the issues of readiness and assessment in order to prescribe the learning journey for each of their students. Their intense focus on this area is such that they have received federal grant funding to study metacognitive learning and how it affects Black women. Metacognition refers to the "processes used to plan, monitor, and assess one's understanding and performance," and includes "a critical awareness of a) one's thinking and learning and b) oneself as a thinker and learner."
Nancy Chick, "Metacognition," Vanderbilt University Center for Teaching, accessed October Spelman Provost and Vice President for Academic Affairs, Sharon L. Davies, said, "We are aware that this is a new generation of learners who will have lived their lives without ever having to consult a library and want to make sure that this does not give them a false sense of depth and expertise."
All entering first-year and most transfer students enroll in Spelman's signature African Diaspora and the World (ADW) course, which is designed for students to examine the major themes associated with the African Diaspora within a global context and from perspectives that are both interdisciplinary and gender-informed. The ADW course operates on the belief that it is important to understand the relations between thinking, reading, and writing. To that end, learning experiences and activities in ADW require close reading, critical thinking, and communication of comprehension through oral and written work. Spelman is using a randomized controlled trial led by an interdisciplinary team of cognitive and social scientists to assess the impact of metacognitive teaching methods on ADW course participants and will conduct a parallel second study of peer-tutors and their clients. Study results could transform pedagogical practices for faculty, peer-tutors, and students in all discipline areas.
Beyond such course development and pedagogical research, three additional critical initiatives are underway at Spelman to deepen the personalization of each student's learning:
They have gathered a team to talk seriously about summer readiness programs. Aimed at increasing the success of Spelman students by filling preparation gaps, pre-matriculation readiness programs engage the faculty around developing a deeper understanding of how to meet new students where they are and take them to higher levels of learning.

They are reviewing advising and mentoring procedures and applicable tools to increase effectiveness in these areas. Looking carefully at predictive analytics, they are making investments to increase the availability of integrated, real-time data.

They are also assuming greater responsibility for collecting longitudinal information about students after they graduate. That information will correspond to metrics on each major area of study. Changes to programs and curriculum will occur accordingly.
---
How are you affecting student learning environments and outcomes on your campus? Check out some of the great Student Success work Credo engages in, like our signature retention service, Moving The Needle, to find out how we can empower your campus's student success and retention numbers.
---
Are you enjoying this blog series? If so, you can get the complete text behind the blog by ordering "PIVOT: A Vision for the New University." Go beyond excerpts and get the full story by ordering your copy today
© Credo and www.credohighered.com, 2018. Unauthorized use and/or duplication of this material without express and written permission from this site's author and/or owner is strictly prohibited. Short excerpts and links may be used, provided that full and clear credit is given to Credo, Credo Press, and www.credohighered.com with appropriate and specific direction to the original content. Please email info@credohighered.com for information on how to obtain a full copy of Pivot: A Vision for the New University or for permission to use excerpts from the book and/or blog series.

PREV

NEXT