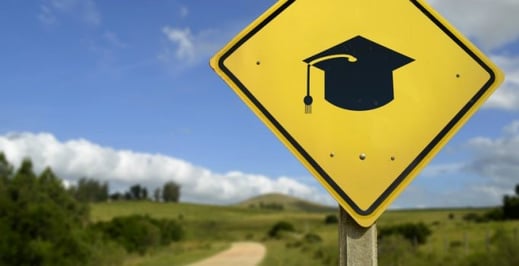 April 17 2019
What does it mean to be a rural institution? Is there a difference between being a rural institution and a rural-serving institution? What is a rural student? Do rural students do better at rural institutions? What are the advantages and challenges to rural institutions, and how can higher education bust some of the deficit-based myths of higher education?
Through a new series of blogs, we here at Credo hope to inspire conversation and reflection on the state of rural higher education today. To begin such a discussion, one must first understand a definition of rural. This seems essential and basic to the conversation; yet the "truth" is harder to uncover. Cromartie and Buscholtz (2008) offer that even the federal government itself cannot define rural, and has over two dozen different definitions in use currently. The US Census Bureau, the Office of Management and Budget (OMB), the US Department of Agriculture's Economic Research Service (ERC), the National Center for Education Statistics, and more, all have different definitions. As in all of higher education, context matters here. The critical thing is for your institution to find a definition that feels right for your context and use that consistently. But the question remains – if higher education uses an inconsistent definition of rural, can true strides be made in advocacy and student success?
To get the ball rolling, we offer a few definitions to help further elucidate the confusion. The Washington Post recently compared 15 different definitions of rural, and we share some of these with you here:
Census Bureau – Any place outside an urban cluster which has more than 2,500 residents
Department of Agriculture:

Any place with fewer than 50,000 inhabitants that is not adjacent to an urban area
OR Any place that's not in a town with 25,000 inhabitants or more
OR Any place with 20,000 or fewer inhabitants
OR Any place with 10,000 or fewer inhabitants
OR Any place with 5,000 or fewer inhabitants
OR A populated area with boundaries at least 40 miles apart, not contiguous to an urban area, and considered to be of a rural nature
OR Places within a Metropolitan Statistical Area with a population density of less than 20 people per square mile
OR An area within an urbanized area that lies within ¼-mile of a rural area and is rural in character

Department of Education – Any place determined by a state to be rural
Department of Health and Human Services – Any area with a Rural-Urban Commuting Code between 4 and 10
Department of Veterans Affairs – A population density between 7,000 and 10,000 people per square mile
Confused yet? Overwhelmed? Trying to figure out the definitions of terms such as "rural nature," "rural character," "determined by a state to be rural," "Rural-Urban Commuting Code," and "population density?" Wondering why the Department of Agriculture has so many definitions?
Keep watching the blogs for a discussion on the types of rural communities as we work together to sort through this, and make higher education better for all rural communities, regardless of your preferred definition.
Topics you want to explore? Email the author at jdecoste@credohighered.com.
Share This Post
Recent Posts
Categories