The Moving the Needle (MTN) project is a partnership that engages the full campus community in developing, implementing, and enhancing the conditions, practices, systems, and solutions that foster student success and retention.
Moving the Needle partnerships can be initiated on an individual institutional basis or as part of a cohort. Read on to find out more about individual MTNs, including how they work and how your institution will transform to better serve your students and their success, and then please visit our Moving The Needle Cohort page to learn about the incredible momentum you can gain from undertaking MTN in collaboration with your consortium, association, or denominational community.
---
Student success outcomes of the Moving the Needle partnership include:
A campus-wide fostering of ownership of student retention.
Campus planning and decision-making becomes integrated and student-focused.
Creation of effective and efficient partnerships for student success.
A comprehensive campus-wide early alert system.
In selecting Credo we keyed in on professional expertise, an evidence-based model and process, and a proven record of success. In particular, we are impressed with the holistic mindset and emphasis on enhancing our culture and building on our institutional and educational strengths. Credo brings proven experience in building networked and integrated strategies tailored to our mission and educational values and our vision for the future.

-Brian J. Bruess, Ph.D., President, St. Norbert College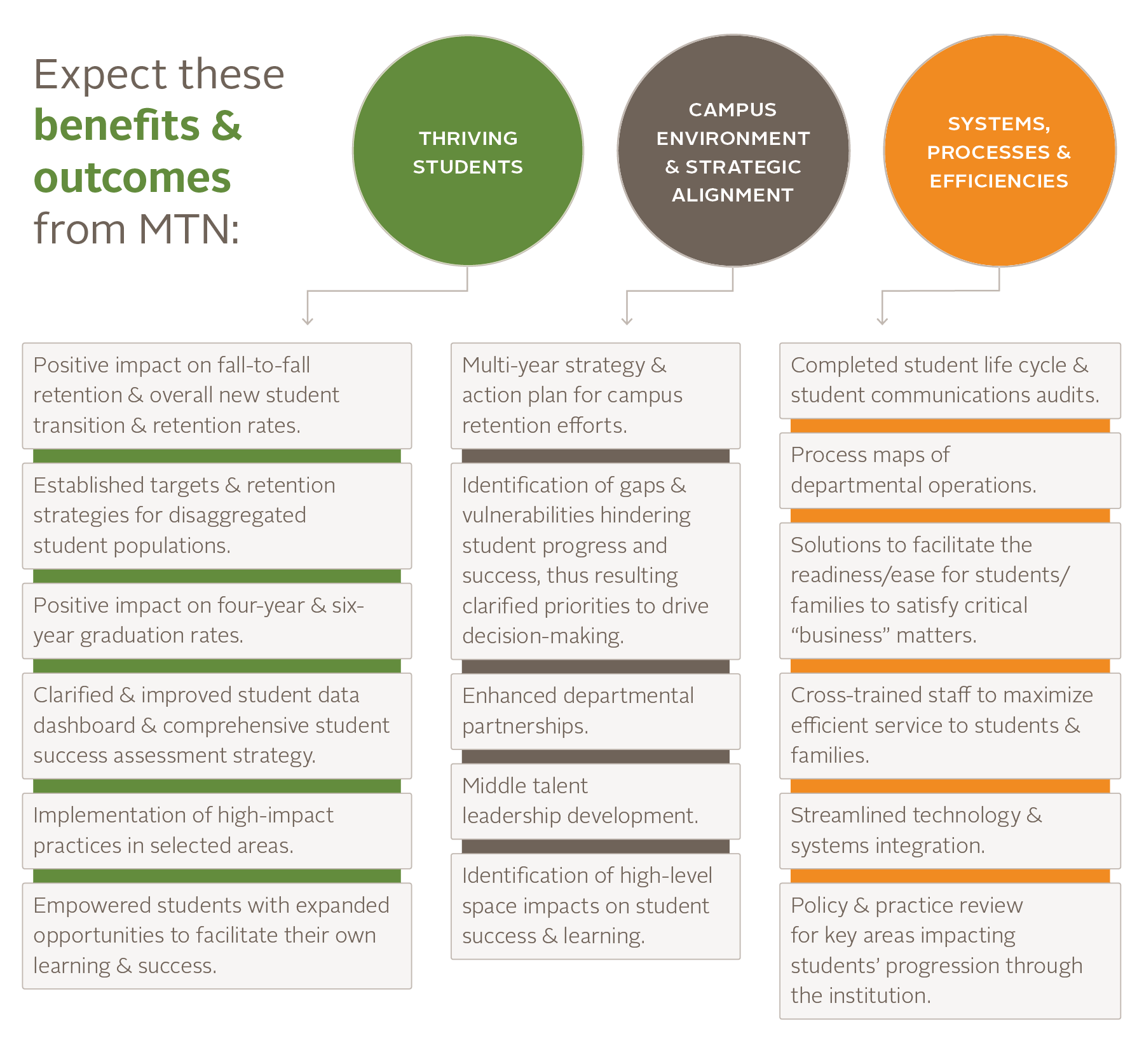 ---
If Moving The Needle sounds like it could improve your college or university's retention and four-year graduation rates, download your free Moving The Needle Retention Guide here to learn about the project's outcomes, see a sample timeline, and come to understand the empowering support you'll receive from Credo along the journey to success.
---
Built as a best-fit model just for our campus partners, Moving the Needle focuses on the whole experience provided to students and how current programs can thrive both on their own and in conjunction with other departments on campus in order to provide a seamless, high impact, and memorable experience for the student.
Teams are at the heart of an MTN project. If the campus can get the right people around the table, Credo provides professional development for them through their affiliate network, experts in the area under consideration, and Credo staff members provide team process training to maximize each team's preparation for collaboration and engaging the assignment. Once teams are underway, Credo staff offer guidance and support throughout the project cycle.

- Susan Wooten, Senior Vice President for Institutional Effectiveness and Vice Provost, Anderson University, SC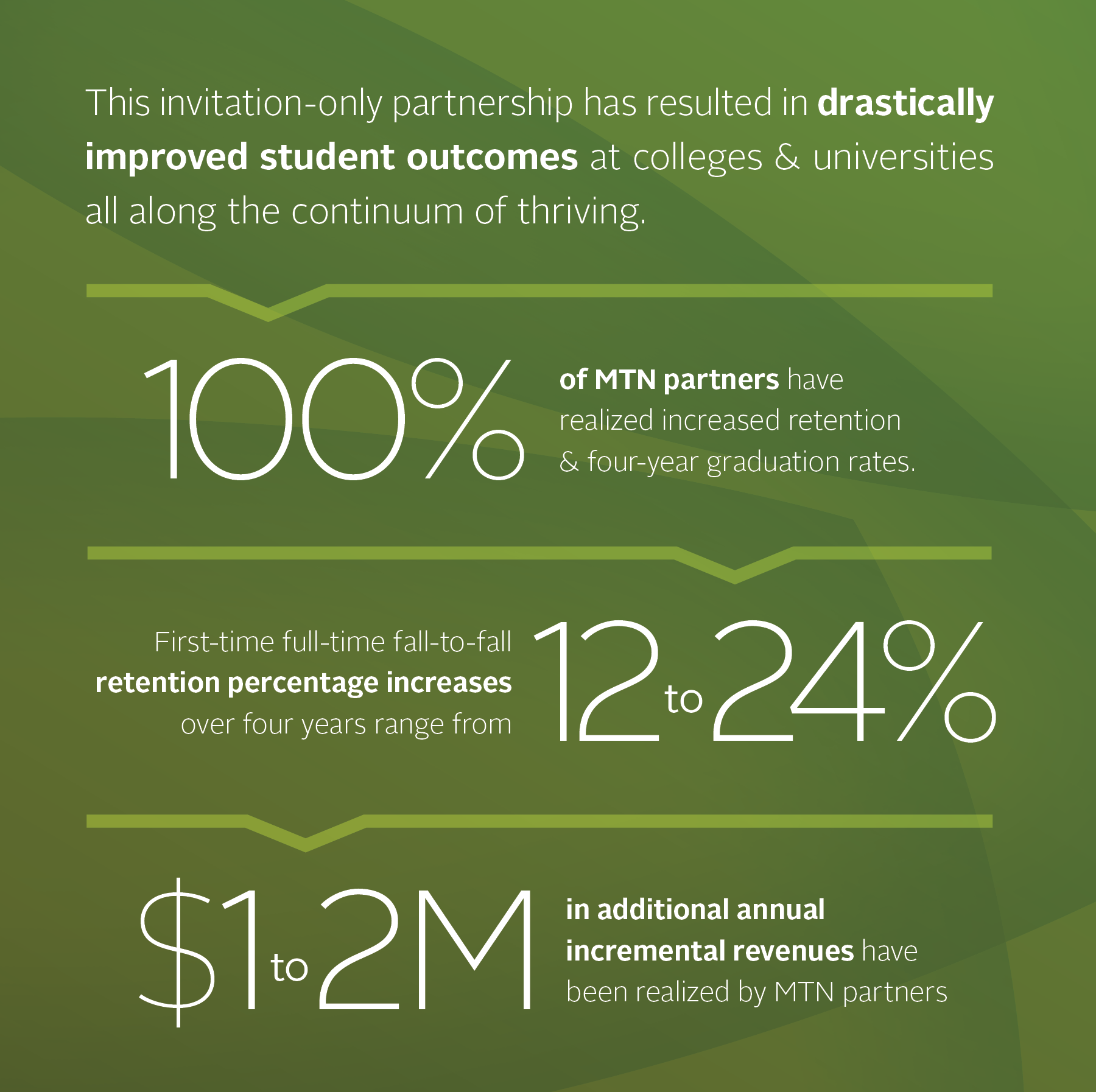 Learn more about how to get these outcomes at your institution and throughout your greater community as part of the momentum possible from a
Moving The Needle Cohort
.
---
What questions do you have about how Moving The Needle could transform your campus? We want to hear from you. Please simply click below to schedule time with Senior Vice President, Dr. Joretta Nelson.