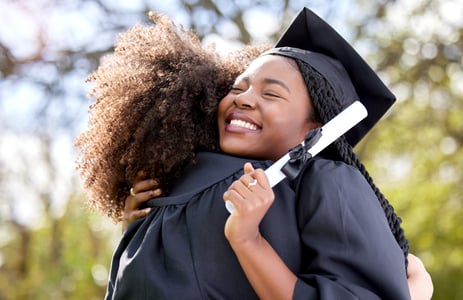 June 6 2023
"My Experience Wasn't What I Expected"
Findings from the 2022 Moving The Needle Pathways To Student Success Survey highlight that meeting student expectations is a critical factor in determining whether a student plans to return next fall.
After cost, the top cited reason that students chose not to return to their college for their sophomore year was: "My experience wasn't what I expected."
---
Get the full 2022 MTN Pathways To Student Success Report
---
Unpacking Students' Pathways To Success
Credo empowers Moving The Needle campuses to use data to drive student success and retention outcomes. Pathways is one of the surveys we use to evaluate the student experience. By collecting data on current students' perceptions of their institution's systems and processes, Credo's team of analysts and consultants work with your campus to create meaningful recommendations based out of the data.
Pathways results provide clear implications for commonly needed areas for improvement including:
campus environment
diversity, equity, and inclusion
climate
connections with other students, faculty, and staff
academic support and advising
the clearance process
the first-year experience
Find out what else students are saying about their experiences by accessing the full 2022 MTN Pathways to Student Success Report.