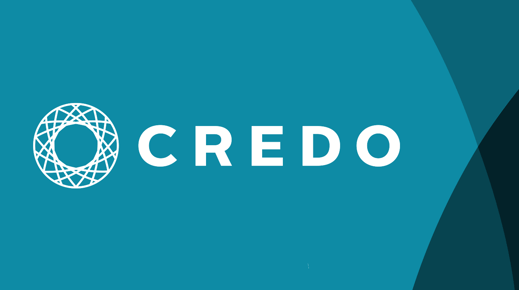 June 19 2023
Every year to celebrate our team, we present the Credo Values Awards recognizing individuals who live deeply in the core values of the firm.
Credo Core Values
Courageous Leadership: Credo speaks truth with courage, confronting challenges with grace and pushing ourselves and our clients toward growth and innovation.

Ethical Stewardship: Credo models ethical accountability through careful stewardship of the funds invested in us by trusting clients, ensuring the financial health of the firm in service of our mission.

Heartfelt Service: Credo believes that caring and responsible service is at the heart of our work and that rich and long-term relationships grow from this value.

Limitless Potential: Credo celebrates the limitless potential of people by empowering them to bring themselves authentically into the spaces in which they learn, work, and live.

Learning in Action: Credo enters interactions with the humility of constant learners, continuously applying research and data to catalyze action and amplify results.

Risk with Trust: Credo nurtures an entrepreneurial spirit through collaborative risk-taking grounded in trust and a fail-forward-fast mentality.
The award recipients are selected by Credo's Executive Leadership Team (ELT) and the Director of Extraordinary Talent via nominations from the broader team. We received many exceedingly qualified nominations for individuals across the firm who exhibit these values, and are pleased to announce this year's recipients.
Please join us in congratulating our 2023 Credo Values Award recipients—in no particular order!
Dean Rodeheaver | Ethical Stewardship
This year's recipient, Dean Rodeheaver, accepted the award and thanked the entire campus planning team for their part in creating a culture of ethical stewardship.
Here's what we heard about Dean:
Dean brings his understanding of campus budgets into each project and considers each client's capacity to implement campus planning initiatives. Dean builds realistic strategies into their master plans, creating aspirational solutions that gain campus buy-in and align with the campus climate.
Learn more in Dean's Credo bio.
Jonathan Bert | Limitless PotentiaL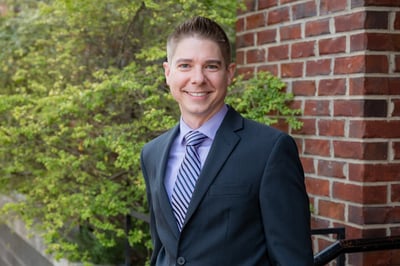 Please congratulate Jonathan Bert on receiving the Limitless Potential award!

Here's what we heard about Jonathan:
Jonathan is a jackpot of a people leader. He empowers his team members to be themselves and have a voice by serving as a coach and advocate. Jonathan is assuring, patient, kind, has a great sense of humor, and is always willing to take time to answer questions.

Check out Jonathan's full bio here.
AYSEN ULUPINAR | Heartfelt Service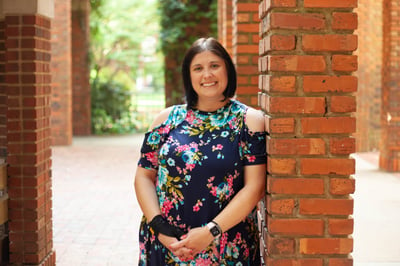 This year's winner for Heartfelt Service is Aysen Ulupinar.

Here's what we heard about Aysen:
On top of bringing a collaborative and willing mindset to everything she does, Aysen has the extraordinary ability to seamlessly transition from being an incredible logistician to a brilliant and forward-thinking thought partner. In the last year, Aysen has fearlessly stepped into new responsibilities, including co-facilitating the Talent Development program where she helps participants identify and leverage their talents so they can best serve students. Aysen is a true asset and driving force behind Credo's success.
Read Aysen's bio to get to know more about her.
Myriah Davis | Learning in Action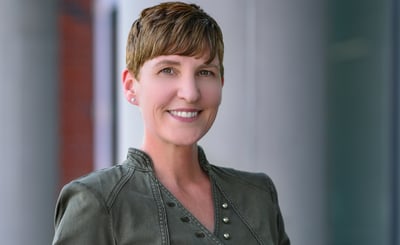 Receiving the Learning in Action award is Myriah Davis.

Here's what we heard about Myriah:
Myriah is such a powerhouse both in delivery and in support of our sales teams. She is unafraid to tackle big, complex projects because she sees each new engagement as an opportunity to learn. And when she gets in front of a client, she shares as readily as she learns -- distilling what's most important and helping our clients find clarity and solutions.
Read Myriah's bio to learn more.
Ed Rowe | Courageous Leadership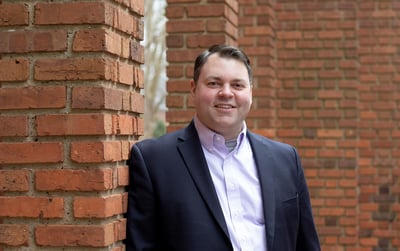 Please celebrate this year's Courageous Leadership award recipient, Ed Rowe!
Here's what we heard about Ed:
Ed walked into a newly designed position and took off running, courageously leading a team of project managers towards process and business improvements. Those who work closely with Ed benefit from his calm demeanor, humor, ability to ask reflective questions, and willingness to bravely engage in conversations that often leave people feeling valued, respected, and stronger.
Read Ed's bio to learn more about him.
Destiny Harper-Lane, Darald Stubbs & Dana Steward | Risk with Trust
This year's recipients for the Risk With Trust award goes to three amazing, inspiring associate consultants from the Student Success Team: Destiny Harper-Lane, Darald Stubbs, and Dana Steward.
Here's what we heard about Destiny, Darald, and Dana:
These three associate consultants have personified the Risk with Trust value by leaning in daily with colleagues and clients, charting new territory with new initiatives for our Moving the Needle project. Each associate consultant has gracefully and wholeheartedly confronted challenges with systems, processes, and development to assist clients and their peers with expanding understanding of our student success work. They have led various efforts including Success Intelligence Platform installation, Success Initiative content development, and workshop facilitation, all while building trust, taking risks, and demonstrating humility and nimbleness.
Learn more about Destiny, Darald, and Dana by checking out their Credo bios.