Our Team
Chrissy Cruz
Project Manager for Student Success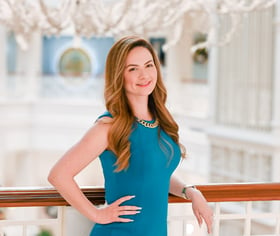 Our Team
Chrissy Cruz
Project Manager for Student Success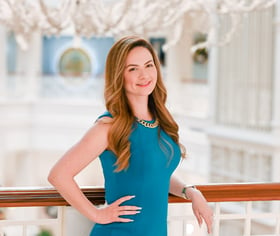 Chrissy Cruz has more than a decade's worth of experience facilitating student success as an instructor and a program designer. She has taught more than 1,000 U.S. and international students in person and online and presented more than 200 workshops on student success and professional development. As a national program manager for Shorelight Education, she oversaw 20 international career programs serving students from more than 70 countries. With Shorelight, Chrissy also created the Global University of Central Florida Accelerator program, which delivered workforce competencies to students seeking jobs at top-tier companies worldwide.
An Outcomes-Based Approach to Student Success
As a Project Manager for Student Success at Credo, Chrissy helps our client colleges and universities execute strategies that maximize their student outcomes. Her portfolio includes comprehensive student support initiatives, including first-year experience, career development, peer mentoring, and targeted academic support programs, as well as high-impact practices. She serves on the Student Success Execution Team and other cross-functional teams of consultants, presidents, and presidents' cabinet members that aim to leverage their collective expertise to drive student engagement and persistence.
I am passionate about students, storytelling, and integrating creativity into the educational process.
Inspired by the Arts
In addition to spending years honing her project management skills, Chrissy also cultivated her talents in illustration, graphic design, and digital photography. She likes working with media such as graphite, charcoal, oil, and watercolor, and you'll often see her out and about with her Nikon Z7 camera at the ready.
More About Chrissy
Client & Project Portfolio

Moving The Needle Clients

Albright College

Bluffton University

Linfield University

Mount Saint Mary University – Los Angeles
Roberts Wesleyan University

University of Mary Hardin-Baylor

Education & Certifications

M.A., Mass Communication and Public Relations, University of Florida

M.Ed., Counseling, University of Florida

B.A., Philosophy, University of Florida

Specialist in Education, University of Florida

Associate Director of Career Advising, Rollins College
Faculty Instructional Specialist, UCF Faculty Center
National Program Manager, Global UCF, Shorelight Education
Adjunct Professor:

University of Florida

University of Central Florida

Rollins College
Santa Fe College
UMass Boston

StrengthsFinder Profile

Communication

Achiever

Woo

Positivity

Strategic

REACH Style | Coach

Predictive Index| Persuader

Myers-Briggs Profile | ENFP
Student Success Team
Chrissy is part of the Student Success Team. She works with the support of this team of wonderful people to deliver Moving The Needle to client campuses.