Our Team
Jennifer deCoste, Ph.D.
Vice President For Leadership Strategies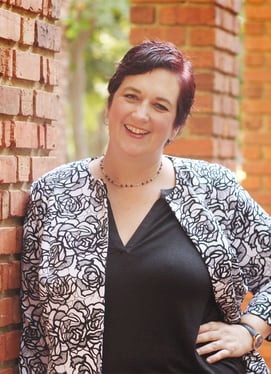 Jennifer engages boards, leaders, and teams in effective strategic planning, implementation, and campus climate work. Jennifer has dedicated her career to innovation and inspiration; fostering an inclusive, interdisciplinary teaching-and-learning environment; and utilizing research and data to positively implement sustainable, meaningful growth across higher education campuses and communities. At Credo, Jennifer leads the firm's Strategic Planning and Implementation work. Jennifer also supports leadership development work with cabinets and boards of trustees. Jennifer has worked in higher education since 1994, and in her most recent campus position, Jennifer served as the Assistant Chancellor for Institutional Strategy, Planning, and Diversity, as well as the Interim Vice Chancellor for Advancement at the University of Wisconsin-Platteville. Prior to this, she served as a faculty member and Associate Vice President for Institutional Diversity Initiatives at Clarkson University. She holds a dual-title Ph.D. in Curriculum & Instruction and Women's Studies from Penn State University and is certified as a Balanced Scorecard Professional through the Balanced Scorecard Institute in conjunction with the George Washington University Center for Excellence in Public Leadership.