Our Team
Lesley Brumfield
Project Manager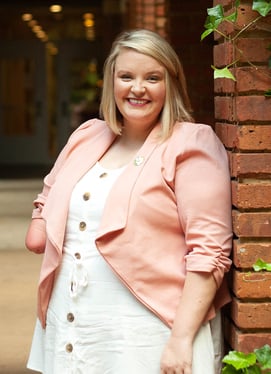 A master logistician and relentless problem solver, Lesley Brumfield (she/her/hers) is a higher education leadership veteran who brings a wealth of skills and expertise to bear with Credo's strategic planning clients. Her secret though, is a deep commitment to client engagement. She's motivated by the question, "How can I leave someone better for having worked with me?"
An Innovative Approach to Project Management
The answer is often found in her thoroughness, reliability, recall, and acute attention to detail. In her role as a project manager, Lesley stitches together different aspects of Credo's suite of leadership strategy products to best meet the needs of our consultants and their clients. She draws on her varied on-campus experiences in problem solving, critical thinking, and navigating the needs of stakeholders while managing logistics, customizing presentations and communications, and keeping projects on track for success.
"Project managers are the engines that keep things moving. We know the details, master the logistics, and set our teammates up to deliver quality services successfully."
Delivering Heartfelt Service to Colleagues and Clients
Coworkers lovingly refer to Lesley as "The Pink Force," referencing not only her obsession with the color pink but also her drive to accomplish our goals. A warm and relatable confidant for colleagues and clients alike, Lesley was selected as the 2022 recipient of Credo's Value Award representing Heartfelt Service. When she's not at work, Lesley—a proud Southern Miss Golden Eagle and Texas A&M Aggie—enjoys seeing live music, reading, writing, gazing at the Gulf of Mexico, and spending time with her two younger sisters.
More About Lesley
Client & Project Portfolio

Strategic Planning & Implementation Clients

Bethany College
Buena Vista University
California Lutheran University
Emory & Henry College
Furman University
Independent Colleges and Universities of Texas
King's University
Lane College
Linfield University
Macalester College
Manchester University
Maryville University
Morningside University
North Carolina Wesleyan University
Ohio Wesleyan University
Roger Williams University
Southern Adventist University
St. Ambrose University
University of the Ozarks
Valparaiso University
Wittenberg University

Education & Certifications

Master of Science - Educational Administration, Texas A&M University

Bachelor of Arts - Sociology, University of Southern Mississippi

Assistant Director for Undergraduate Scholarships and Assistant to the Dean for Recruitment & Strategic Communication, University of Southern Mississippi

Area Coordinator, University of Alabama

Residence Director, Belmont University

Graduate Hall Director, Texas A&M University

StrengthsFinder Profile

Achiever
Learner
Individualization
Input
Deliberative

REACH Style | Counselor

Enneagram Profile | Type 3

Myers-Briggs Profile | ISFJ

True Colors | Gold
Leadership Strategies Team
Lesley is part of the Leadership Strategies Team. She works with clients to implement their strategic plans, along with the support of this team of wonderful people.