Our Team
Jonathan Barden
Project Manager for Leadership Strategies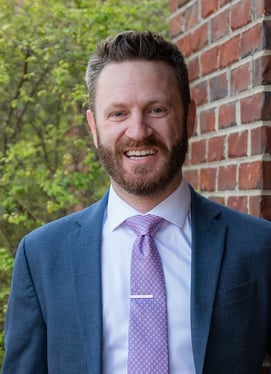 Jonathan manages strategic planning and leadership strategy for partner campuses, bringing his spirit of collaboration and laser focus on details to each relationship. Before joining the Credo team, Jonathan served as the Associate Director of Admissions and Associate Director of Student Financial Services at the University of Saint Joseph in West Hartford, CT where he pioneered an overhaul of the institution's admissions review and financial aid awarding process, helping increase year-to-year yield by more than 2% in his final year despite challenges stemming from the COVID-19 pandemic.
Prior to USJ, Jonathan served in various enrollment management roles at the University of Massachusetts Amherst, College of Charleston, and his alma mater, Mississippi State University. Across these four institutions, he has been an innovator who has driven change and progress in admissions systems and processes through a data-driven approach and by cultivating strong relationships with campus partners and other constituents.
Jonathan has long been a strong advocate for higher education, believing it should be available to all who seek it, and understands the life-changing impact institutions can have on their students. With a servant's heart, he is eager to assist leaders in developing strategies to create the most effective institutional model possible.
Jonathan is a proud Mississippi State Bulldog and Texas Tech Red Raider. He graduated with a B.A. in Communication from MSU in 2012 before earning his M.Ed. in Higher Education Administration from Texas Tech in 2018. He has also been active in professional admissions counseling associations such as NACAC, VACRAO, NEACAC, PACAC, PCACAC, and SACAC. He presented on yielding students through campus-wide collaborations at the annual VACRAO conference in 2014.